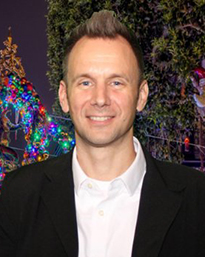 Tim Cowan is the Head of Technology for the Tiburon Studio, makers of the Madden NFL, NBA Live and PGA Tour franchises, at Electronic Arts, the world's leading developer and publisher of interactive entertainment.
He originally joined EA in April 2001 as a Software Engineer on Madden NFL 2002 (PC). Since then, he has helped deliver eighteen titles for EA Sports. He has expertise in all technical aspects of game development for PC, consoles and handhelds, with particular interest in high performance, state of the art graphics systems and physical simulations.
Prior to entering the game industry, Tim worked on advanced research for NASA in computational fluid dynamics and the simulation of flight dynamics and control systems for high performance aircraft. He has six publications from this research and developed state of the art flight simulation and graphical visualization programs for use by NASA engineers.
Tim holds a Doctor of Philosophy degree (with a concentration in aerospace engineering) from Oklahoma State University. He also holds Master of Science and Bachelor of Science degrees in mechanical engineering, both awarded by Oklahoma State University.