Dean's Program Priorities
PRIORITY #1
 Faculty Support
PRIORITY #2
Engineering Leadership & Innovation Institute at UCF (eli²)
CECS faculty bring strong academic and research backgrounds to influence, teach and mentor our students, graduates, industry partners and friends. We seek to hire more bright and innovative faculty to support a growing student population and expand our capacity for research. To recruit these individuals, we must raise money to be competitive against other institutions.
At eli², we provide students with lifelong engagement to help engineering and computer science students, from undergraduates, to new professionals to mid-level managers. Our mission: help students discover their desire and confidence to create, innovate and collaborate to deliver world-changing solutions, ultimately becoming strong engineering leaders.
Visit http://www.cecs.ucf.edu/eli2/ for more information.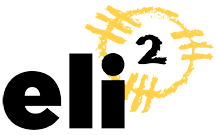 This funding creates a dependable source of support for CECSs most critical needs. Gifts provide support for scholarships, faculty, programs, facilities and community partnerships.