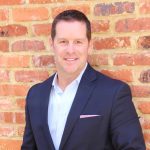 Kevin S. Cochie currently serves as Vice President of Washington Operations and Special Programs, Nammo Inc, the U.S. legal entity of Nammo AS who is a global leader of advanced ammunition and energetics products.  He supports Nammo's global growth strategies through direct support of the corporation's 6 business units.
His distinguished career spans over two decades in public and private roles in the defense industry.  Leveraging his comprehensive expertise in the defense acquisition, systems engineering, and political, and government affairs he has effectively advanced material acquisition programs forward through executive leadership and strategy development & execution.     
Kevin served as a Lieutenant Colonel in the United States Army as a helicopter pilot and a procurement and acquisition officer.  A veteran of deployments to Iraq and Afghanistan with the 160th Special Operations Aviation Regiment, he thrives on problem solving amidst chaotic situations.
He holds a B.S. in Design Engineering and M.S. in Industrial Engineering from the University of Central Florida and currently pursuing an EMBA from Georgetown's McDonough School of Business.  In 2016, Mr. Cochie received the University of Central Florida Department of Industrial Engineering and Management Distinguished Alumni Award.  Other awards include the Bronze Star Medal and Legion of Merit earned during his military service.