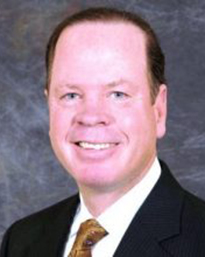 As Founder of CyberStratos LLC, Jeff's work is focused on cyber strategy consulting, opportunity pipeline and business development, and cyber mergers and acquisitions to add value to our national security posture from a cyber threat perspective.
Over the past 20 years, Jeff has held increasingly responsible positions involving strategic planning, business development, operations and M&A with a variety of high-technology firms.
Prior to founding CyberStratos, Jeff was the Vice President of Cyber Programs at Raytheon Company. He was instrumental in leading Raytheon's cyber growth strategy and closed a $4B investment in building a portfolio of cyber capabilities, technologies and products. As the Vice President of Cyber Programs for CUBIC Corporation, Jeff formed Cubic Cyber Solutions, Inc., and led an initial cyber acquisition to launch the new subsidiary. During is time at SAIC Corporation, he oversaw marketing, business development and execution efforts for the firm's large and diverse information assurance and cyber security business with 40 operating locations.