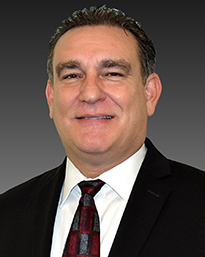 Bruce Martinez is the Regional Director of Southeast Distribution Operations at Florida Power & Light Company (FPL). In this role, he plans, directs and coordinates all distribution construction, maintenance, trouble restoration, major system improvements, service planning and engineering activities to assure the service centers operate efficiently and in accordance with the company's goals and objectives. He also serves as branch director during significant restoration events.
Bruce joined FPL in 1984 and has held several operational positions, including engineering supervisor, Brevard construction superintendent, Central Florida operations leader, area manager in both the Treasure Coast and Boca Raton areas, general manager of Miami-Dade County and, most recently, regional director of Northwest Operations. He has extensive experience in hurricane restoration, including developing the strategy and plan for distribution restoration activities. These responsibilities also include staging site planning, the deployment and allocation of resources and developing the estimated time of restoration.
He holds a bachelor's degree in engineering from the University of Central Florida.