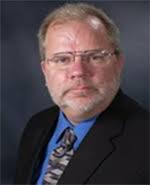 Bob Kilmer is Vice President of Engineering and Technology for the Training and Logistics Solutions (TLS) line of business for Lockheed Martin Corporation. In this capacity,y he is responsible for directing the engineering strategy and performance of all TLS programs while providing best-value technology, designs, and product support. He also is responsible for integrating capabilities across the Rotary and Mission Systems (RMS) business area, developing the engineering people, processes and tools to meet the needs of the TLS customers.
Previously, Mr. Kilmer was Chief Architect for the Ship and Aviation Systems (SAS) from January 2010 to July 2015. In that role, he was responsible for driving the SAS technical strategy to deliver innovative solutions and common products across the SAS market segments. He also served as the Mission Systems and Training (MST) LM Fellows coordinator, helping reshape the MST LM Fellows portfolio to better support the MST business needs.
Mr. Kilmer holds a Bachelor of Science degree in Physics and a Bachelor of Arts degree in Mathematics from Binghamton University and a Master of Science in Electrical Engineering from Syracuse University.