The Central Florida economy is large and increasingly diverse. Thanks to the influence of UCF and the many high-tech innovation based industries located here, new ideas, innovations and startups are launching daily. These HIDDEN GEMS are little known to those outside Orlando, and ripe for potential investment. The UTVS (see attached flyer) will showcase these hidden gems to an extended community of students, faculty, alumni, venture investors, entrepreneurs, innovators, community leaders and other interested stakeholders. UTVS is a cost-free symposium. If you are interested in attending please click the REGISTER link below and register for the conference. When you register for the cost-free UTVS you will get the dial-in information that is needed to attend the virtual conference.
Why You Should Attend
Connect with UCF Commercialization to learn about licensable new technologies
Learn how to recognize opportunity and new venture creation
Understand the importance of finding industry expertise in building a successful venture.
Expand network of interested investors and successful entrepreneurs.
Find Sources of capital and access to new networks of Venture investors.
Find hidden Gems of Innovation of interest to Entrepreneurs & Venture investors
Influence the commercial potential of innovative new ideas.
Readily access to innovative teams that are ready to start investible ventures
2021 Winner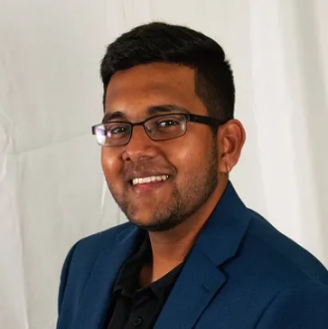 Meet Abhi Sastri of FLUIX, Inc.
---
$10,000 Winner
UTVS 2021 Startup Pitch Competition