The University of Central Florida has 10 confirmed awards in 2020, including seven in the College of Engineering and Computer Science. In Florida a total of 22 awards have been given so far, with more expected to be announced.
The CAREER awards are among the most prestigious in the nation and recognize early career professionals with promising research. Part of the NSF's Early Career Development Program, the awards are given to recipients who have the potential to serve as academic role models and lead their respective fields.
This year's awards to UCF translate into more than $4.5 million for the faculty to continue researching topics that range from energy to cybersecurity.
UCF's 2020 NSF CAREER Awardees are College of Engineering and Computer Science faculty members Andrew Dickerson, Kelly Kibler, Paul Gazzillo, Ranajay Ghosh, Helen Huang, Akihiro Kushima, Junjian Qi; and College of Sciences faculty members Charissa De Bekker, Xiaofeng Feng and Mihai Vaida.
**Read about the seven UCF engineering and computer science CAREER awardees below with links to their NSF award summaries.
"The awards recognize what we've long known. We have talented faculty with a pioneering spirit and a drive to make an impact on the world," says Elizabeth Klonoff, vice president for Research and dean of the College of Graduate Studies.
"This year's success also demonstrates the power of investing in people. I want to thank our Associate Vice President for Research and Scholarship Debra Reinhart and Faculty Fellow Saiful Khondaker for their work. They created a robust program that supported our faculty applying for these awards. The results speak for themselves."
For the past several years, UCF has seen the number of its CAREER awards increase, but this is a new record. The process is highly competitive with thousands of scientists and engineers nationwide vying for the award.
Last year, Reinhart and Khondaker pitched an idea. How about creating a tailored program that would help faculty interested in applying for the award?  If they could reach applicants early enough and mentor them along the way, they argued, the quality of the proposals would increase and lead to better success.
Khondaker, a physics professor and a 2008 NSF CAREER grant recipient, led the initiative with the help of more than 38 past CAREER winners and senior faculty including the department chairs. The group provided mentoring, multiple rounds of feedback and tips about writing the proposals. Once the proposal was polished it was submitted.  Some faculty members also took advantage of other programs offered by the Office of Research during their proposal writing process.
Meet the Seven NSF CAREER Awardees from the College of Engineering and Computer Science
Department of Civil, Environmental and Construction Engineering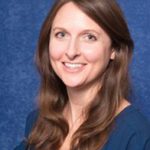 Kelly Kibler, Ph.D., assistant professor, will investigate how flows of water interact with coastal features such as mangrove forest, oyster reef, and seagrass beds, and how resulting turbulence influences movement or trapping of sediments and carbon in these complex, three-dimensional canopies.
Kibler's NSF award summary: The Influence of Turbulence to Mass Transport in Complex Aquatic Habitats
Department of Computer Science
Paul Gazzillo, Ph.D., assistant professor, will be developing foundational techniques that make the configuration of critical infrastructure software more reliable and secure via algorithms that automatically construct and explore rigorous models of configuration systems.
Gazzillo's NSF award summary: Inferring and Securing Software Configurations through Automated Reasoning
Department of Electrical and Computer Engineering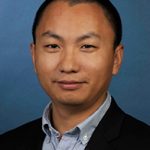 Junjian Qi, Ph.D., assistant professor, will be deciphering large-scale real outage data by domain knowledge enhanced deep learning methods for cascading failure analysis, prevention, and intervention.
Qi's NSF award summary: Deciphering Large-Scale Real Outage Data for Cascading Failure Analysis, Prevention, and Intervention
Department of Materials Science and Engineering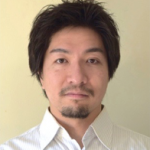 Akihiro Kushima, Ph.D., assistant professor, will study fundamental reaction mechanisms in all-solid-state lithium batteries to identify the root causes of the failures. The outcomes of this research will contribute to the development of advanced energy storage devices beyond current Li-ion battery technologies.
Kushima's NSF award summary: Nano Electro-chemo-mechanics and Interfacial Stability in All-solid-state Lithium Battery
Department of Mechanical and Aerospace Engineering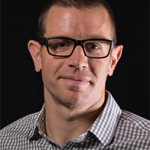 Andrew Dickerson, Ph.D., assistant professor, will explore the control of liquid jets and splashes by introducing soft materials that deform in response to fluid motion, and spatially nonuniform solid wetting properties where the air, liquid, and solid phases meet.
Dickerson's NSF award summary: Tuning Liquid Jet and Splash Dynamics by Deformable and Heterogeneous Boundaries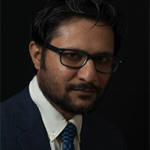 Ranajay Ghosh, Ph.D., assistant professor, will explore tunable exoskeleton structures, which could serve as platform to develop advanced soft- and human-integrated collaborative robots.
Ghosh's NSF award summary: The Mechanics of Tunable Exoskeleton Structures: Interactions of Rigid Scales with Deformable Substrates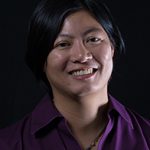 Helen Huang, Ph.D., assistant professor, will use EEG to study the brain and predict measures used to study the body as it walks. She will also develop an outreach program to support girls' engagement in STEM.
Huang's NSF award summary: Leveraging Electroencephalography (EEG) Artifacts for Multimodal Neuromechanics