Engineering leaders aren't born, they are developed.  The need for engineering and computer technology leaders is echoed universally by private industry, government agencies, academic institutions and engineering professional societies.
To be competitive, CECS students need more opportunities to build professional skills beyond a degree, such as communication, collaboration, presentation skills and global thinking.  So the Engineering Leadership & Innovation Institute at UCF (eli2) was established, with financial support from Progress Energy (now Duke Energy).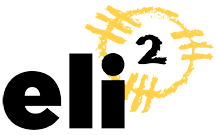 The mission of eli2 is to help students discover their burning desire and confidence to create, innovate, collaborate and deliver world-changing solutions.