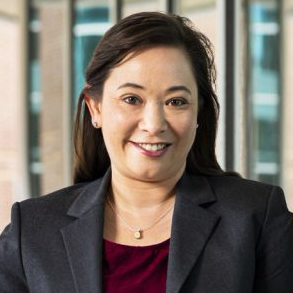 Pamela Wisniewski Assistant Professor
Office: Harris Engineering Ctr, Room 217A
She is Also:
Director of the User Experience (UX) Lab @ UCF
Director of the Sociotechnical Interaction Research Lab (STIR)
Core Faculty Member of the UCF's Cyber-security and Privacy Research Cluster
Committee Member of UCF's Information Technology Curriculum Committee (IT-CORC)
"It is my goal to help people by enriching online social interactions and promoting ethical and usable technology solutions."
Research
Focus Areas
Human-computer interaction
Social computing
Privacy
Digital youth and socio-technical contexts
More and more, the way we communicate is through social computing. Wisniewski's research examines how people are managing their social interactions with others through the use of technology. Her team studies the juxtaposition of Human-Computer Interaction (HCI), Social Computing, and Privacy. Her latest research project studies how teens learn to cope with the constantly changing social media world, as well as the potential online risks.
Societal Impact
Wisniewski describes her passion for her work as "a way to better humanity." Her award-winning, user-centered research examines the complex interactions between technology and people and how they affect human behavior and society. Her vision is to help social media users better manage interpersonal boundaries and ensure that the benefits of technology outweigh the unintended and potentially negative outcomes.
Graduate Students and Achievements
Advising two master's students and four doctoral students.
Arup Ghosh was awarded the IEEE Orlando Graduate Scholarship Award for academic accomplishments that have enhanced the engineering profession.
Karla Badillo-Urquiola, a first-year Ph.D. student, was awarded the McKnight Fellowship and nominated for the Order of the Pegasus, UCF's most prestigious student honor.
Bo Kang, Ph.D., has accepted a position at Microsoft.
Education
Ph.D. Computing and Information Systems, University of North Carolina at Charlotte, 2012
M.S. Decision and Information Sciences, University of Florida, 2002
B.S. Decision and Information Sciences, University of Florida, 2001
Minor in Economics, University of Florida, 2001
Current Project
Most Teens Bounce Back: Using Diary Methods to Examine How Quickly Teens Recover from Episodic Online Risk Exposure
Teens are early and eager adopters of internet-connected technologies and have also been shown to be more likely to engage in risk-seeking behaviors. As such, they are susceptible to cyberbullying, sexual solicitations, information breaches, and exposure to explicit content. In my research lab, we study the nature of these experiences and work toward building effective interventions to help mitigate some of these online risks. This research was funded in part by the National Science Foundation under grant CNS-1018302.
Courses She Teaches
CAP 4104: Human and Technology Interaction
CAP 4102: Web and User Experience (UX)
Laboratory
The (UX) Lab @ UCF gives undergraduate and graduate students the opportunity to partner with local companies to provide valuable UX services and gain real-world work experience. UX Lab students provide companies with a wide a range of services at a lower cost than professional UX consulting services, including user-centered design, usability testing, and end-user application development.
Socio-Technical Interaction Research (STIR) Lab combines computer science, psychology, and user-centered design principles, leveraging interdisciplinary approaches to deeply understand users, their needs, and technologies.
Lab Equipment and Capabilities
User Experience (UX) Lab: User-centered design, contextual inquiry, competitive benchmarking, task analyses, cognitive walkthroughs, heuristic evaluations, think-aloud usability testing, and redesign
Socio-technical Interaction Research (STIR) Lab: Human-Computer Interaction (HCI) studies, qualitative and quantitative analyses, user studies, social computing, privacy, and adolescent online safety research
Discoveries/Publication Highlights
Wisniewski's research on adolescent online safety has won best paper awards (top 1%) and best paper honorable mentions (top 5%) at premier conferences in her field, as well as publications in Science Daily, Forbes, and NPR.
View Wisniewski's Google Scholar Page
Awards/Grants
UCF's Reach for the Stars Award (2019)
William T. Grant Early Career Scholar