UCF engineering and computer science faculty have appeared in several national and local news stories this summer, offering their expertise on a variety of topics.
Hurricane prediction: UCF-developed technology that collects data within the entire eye of a storm to provide a faster and more accurate method of predicting the path and intensity of hurricanes is featured in Orlando ABC affiliate WFTV-9's "Hurricane Safety Report 2015" (Aug. 1). Electrical and computer engineering professor W. Linwood Jones (pictured), who developed the technology, appears in a three-minute segment that begins at 17:08.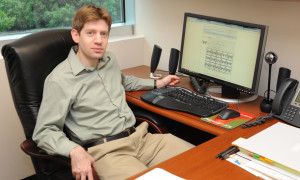 AI and creativity: What artificial intelligence reveals about the creative process – research by computer science professor Ken Stanley – was featured in a lead story on FiveThirtyEight, a popular national online news portal. The July 23 story, "Stop Trying to be Creative," delves into Stanley's work and features his art-evolution website Picbreeder. The article also mentions his new book, Why Greatness Cannot be Planned: the Myth of the Objective.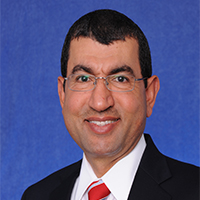 Traffic safety: Haitham Al-Deek, an intelligent transportation systems expert and professor in the Department of Civil, Environmental and Construction Engineering, is included in a national panel of experts in WalletHub's "2015 Best & Worst cities to Be a Driver."
– CECS –