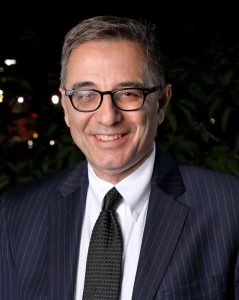 Dear friends,
Thank you for your interest in becoming part of The Dean's Compass Society, an exclusive community of the College of Engineering and Computer Science donors who are recognized for their commitment to leadership-level annual giving.
Your leadership-level giving to CECS provides critical funding for scholarship support, senior design projects, equipment enhancements, professional development, and tools for recruiting the best, most diverse, and creative students, faculty and staff to UCF.
The need has never been greater. We rely on loyal CECS family members like you – faculty, staff, alumni, parents, and community members – to support the vision and goals of our great college and inspire our students to reach for their maximum potential every day, one gift at a time.
I hope you will continue investing in being an active member of The Dean's Compass Society. I am confident that you will find this collaboration to be both inspiring and rewarding as we work together to Reach for the Stars.
Warm Regards,