We recently closed fiscal year 2019 with impressive numbers. The UCF College of Engineering and Computer Science directly received more than $91 million in philanthropic gifts – $28 million was raised during FY 2019 – from many generous donors during the eight-year Ignite Campaign, and that support is benefiting students, faculty and programs.
For example, Alan Eustace '79, '81, '84, '16, through the Eustace-Kwan Family Foundation, has for more than a decade supported the UCF Computer Programming Team, one of UCF's most successful teams. Last year the team achieved its highest world rank as North America champions in the International Collegiate Programming Contest. The most recent grant from the Eustace-Kwan Foundation helps sustain the team's longstanding success and will be used to support the team's dedicated lab space, attract top students, and fund scholarships that enable teammates to devote long hours outside of college classes for practice and competition.
Earlier in the year, we received a generous gift from defense industry giant Lockheed Martin benefiting another nationally-ranked UCF student group – the four-time national champion Cyber Security Competition Teams, also known as Hack@UCF. February's grand opening of the Lockheed Martin Cyber Innovation Lab marked a new era for this dynamic student organization, with a dedicated practice and education space equipped with state-of-the-art technology to prepare the nation's future cyber security workforce talent.
These are just two of many examples of generous philanthropy that keeps UCF engineering and computer science students and faculty charging on toward the highest levels of excellence in academics, research and competition. I hope to share many new inspirational stories of giving in the months to come.
With heartfelt gratitude,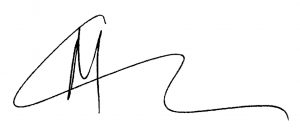 Michael Georgiopoulos, Ph.D., Dean