Master of Science in Engineering Management: Professional Engineering Management Cohort Program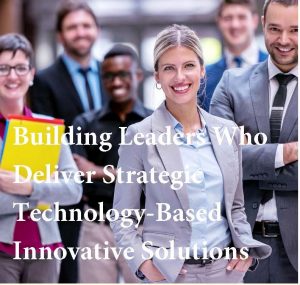 At eli², we offer programs that are designed to transform new engineering and computer science graduates into team leaders and project managers. We need visionary leaders who can create and lead interdisciplinary teams focused on delivery of innovative solutions.
UCF offers two paths at the graduate level: the traditional master's of science degree in engineering management (MSEM); and a unique program called the Professional Engineering Management Program (PEMP).
Master's of Science in Engineering Management (MSEM) – Classes are held at UCF, offered by the UCF Department of Industrial  Engineering and Management Systems. This is a traditional master's degree program offered at UCF during regular academic semesters.
Professional Engineering Management Program (PEMP) – A two-year program for working professionals that offers a customized and personalized approach to learning engineering management.
The MSEM Professional Engineering Management offering is a cohort based program where specific cohorts are established based on the needs of industry.  The program is designed as lock-step and to be completed in under 2 years. A cohort of up to 36 employees meet every other week. Students bring their workplace experience to the class and develop practical solutions that can be implemented on Monday, resulting in a win-win scenario for these emerging leaders and their company. This program will enable you to deliver and manage complex systems, improve on-the-job performance, and maximize your organization's success.  You will integrate project delivery processes through leadership, new product development, systems engineering, and project management. Over 75% of our alumni have reported career advancement after participating in the program.
For more information please click the links below: