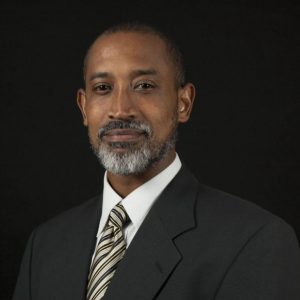 Mechanical and Aerospace Engineering Associate Professor Ali P. Gordon has been named Associate Dean for Graduate Affairs for the College of Engineering and Computer Science by Dean Michael Georgiopoulos.
Gordon has held the position of interim associate dean since August 2018 and will transition to the new role on Aug. 23. In this role, Gordon will continue building the college's graduate program by steering its strategic goal of a Bigger, Better Graduate Enterprise through recruiting and relationship-building with other universities, and increased collaboration among faculty and staff.
Through Gordon's leadership, the college and its departments have collaboratively progressed towards its graduate program goals and achieved key metrics. During Gordon's time as interim associate dean, the college has experienced:
Increased doctoral program applications and graduate enrollment
Increased doctoral degrees awarded
A significant share of graduate fellowships and student awards from the university
The addition of several new graduate programs
Increased outreach to prospective graduate students
As a graduate school, the UCF College of Engineering and Computer Science is ranked in the top 100 at #75 overall among 199 engineering schools ranked nationwide in U.S. News and World Report's 2020 Best Graduate Schools. Graduate programs ranked in the top 100 are Industrial Engineering (No. 36); Computer Engineering (No. 52); Electrical Engineering (No. 53); Materials Science and Engineering (No. 57); Environmental Engineering (No. 63); Civil Engineering (No. 65); Mechanical Engineering (No. 65); and Computer Science (No. 82).
"Ali's good efforts as an interim associate dean of Graduate Affairs, his unwavering commitment to the many important tasks related to the college's strategic vision, and his strong mentoring of graduate and undergraduate students are good reasons to appoint him at his new role," Georgiopoulos said.
Gordon also was promoted to professor earlier this year and will assume that title in August.
Gordon joined the Department of Mechanical and Aerospace Engineering in 2006 as an assistant professor. His research centers on developing accurate models that help predict behavior and durability of materials and structures in complex operating conditions. His students have won UCF's Most Outstanding MS Thesis awards, the Honors-in-the Major thesis award, and induction into the Order of Pegasus. Five of Gordon's doctoral students hold faculty positions. He and his students have authored over 100 technical articles, and two have been recognized as best papers in American Society of Mechanical Engineers journals. Gordon is well-known for engaging undergraduates in research, and is UCF's 2019 Champion of Undergraduate Research inaugural awardee.
He holds a doctoral degree in mechanical engineering from Georgia Institute of Technology.