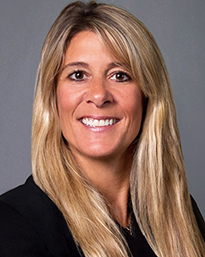 A self-described accidental entrepreneur and Unconventional CEO®, Carol Craig is founder and chief executive officer of Craig Technologies, headquartered in Merritt Island, Florida. Craig Technologies is an engineering, technology and manufacturing company that supports both government and commercial customers nationwide with employees in over 20 states. Carol grew Craig Technologies from one person in 1999 to more than 300 associates with steadily increasing revenues and diversification.
In her role as CEO, Carol oversees corporate operations to ensure quality service-delivery for her commercial and government customers, offering commercial space operations onboard the International Space Station, design engineering, precision machining and fabrication, avionics and electronic fabrication, systems engineering and integration, software design and development, information technology support, training and courseware development, integrated logistics and range operations support.
Carol was the first female aviator to join her P-3C Orion squadron as a naval flight officer. She holds a B.A. in Computer Science from Knox College, a B.S. in Computer Science Engineering from the University of Illinois, and an M.S. in Electrical and Computer Engineering from the University of Massachusetts at Amherst. She pursuing a Ph.D. in Systems Engineering at Florida Tech in Melbourne, Florida.